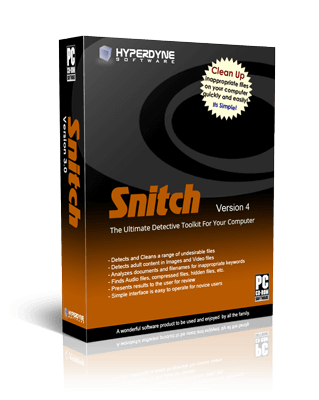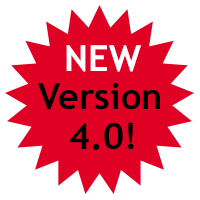 Detect and delete adult material and other inappropriate files from your PC with Snitch porn cleanup software
Features powerful technologies for detection of nudity in images and videos, keyword analysis, hidden file checks and more...
All the essential tools for cleaning unwanted files from your home PC
Snitch includes all the key functionality required to restore and maintain a clean, safe computing environment for the whole family, combined into one low cost, easy to use package.
Quickly locate and clean porn and other unwanted files from your computer's hard drives

SkinScan™ Technology detects nudity in images and video files

Keyword and filename analysis for finding key phrases and words in text based files

Internet history analysis checks for inappropriate website activity
Also detects audio files, documents, cookies, hidden files, more

Quick deletion of unwanted files, user can select exactly which files to delete

'Safe' Files and Folders - mark files to be ignored in any future scans
Need More Power?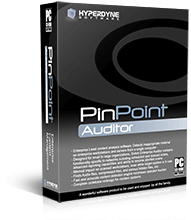 PinPoint Auditor for business has network scanning, reporting and more features for multiple systems.