Product Comparison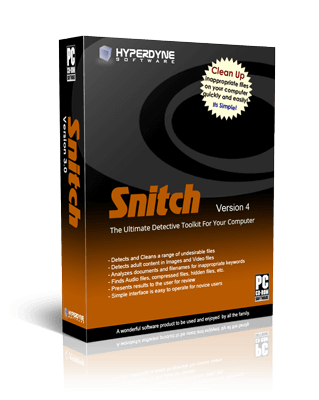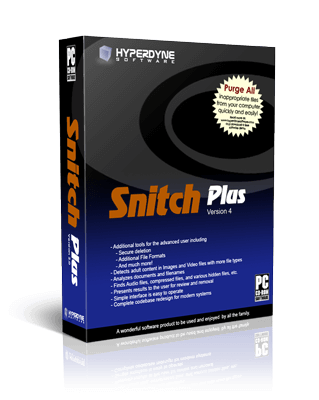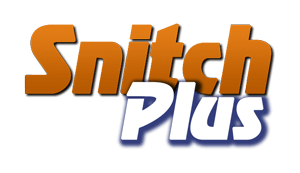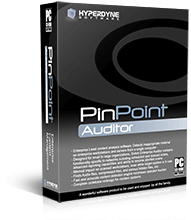 100% Windows 11, Windows 10, Windows 8.x, Windows 7, Windows Vista and Windows XP compatible
Now includes full support for Microsoft Windows 11™ and earlier operating systems, 32 and 64 bit
Comprehensive detection and removal of porn and other files of interest
All products feature a scanning and analysis engine designed to detect and analyze files for inappropriate content, including images and movies, documents, cookies, internet history and more. Detected files can be reviewed by the user and deleted interactively.
Media file analysis
Snitch products feature an advanced visual analysis system that analyzes images and movie files to detect the presence of offensive content, including nudity and adult material.
File deletion
Any undesirable items can be deleted interactively using a user-friendly interface.
Wide range of file types detected
Detects and previews many different media types, including image, video and audio files.
Proprietary SkinScan™ Technology
Snitch can detect images containing nudity with its proprietary image processing technology, and then sort the results by 'suspiciousness'. This allows easy location of pornography and other adult material. Recovered files can easily be deleted from the system.
Browse detected movie and image thumbnails
Quickly determine suitability of detected images and movies by browsing through them using pages of small images or 'thumbnails'. Questionable images can be enlarged to full screen for further inspection.
Internet history scanning
Snitch uses a range of techniques to detect inappropriate internet usage. Snitch can recover internet history from common browsers, and check for suspicious activities, and visitation of inappropriate internet sites. Snitch can scan internet history for known suspicious keywords, and prioritise the results accordingly. Results can be sorted by filename obscenity, SkinScan™ rating, date, alphabetically, size etc depending on result type.
Keyword analysis
Snitch incorporates a vastly expanded database of keywords that can be used to enhance search results. Filenames can be checked for the presence of keywords, text based files and documents can be scanned for contained keywords, and the results can be used to boost the suspiciousness rating of files.
Interactive deletion of offending articles
Deletion of offending files and internet results could not be easier. Results can be added, within the Snitch interface, to a deletion list. At the completion of result viewing, the selected items are permanently deleted with the touch of a single button.
'Safe Files' and 'Safe Folders'
The user is now able to add files to a 'safe file' list which flags them as safe and prevents them from appearing in results in future scans. This is useful in speeding up scanning and saves the user from reviewing of files that are known to be benign. The user is also able to exclude specified folders from future scans if they are known to be clean.
Simple one-button operation
Snitch is simple to operate for users who are unfamiliar with computers. With the press of a button, Snitch will automatically scan the target computer using the most common settings, and return results without user intervention.
Fully configurable scan parameters
Most of the algorithms that Snitch employs can be configured by the user for optimum results. Advanced users can set up their own behavioral template that Snitch will adhere to when scanning the target computer.
Password protectable
The user can set Snitch to require a password before use, to prevent unauthorized access by third parties.
Improved Accuracy 4th generation SkinScan™ scanning and analysis engine
Featuring improved performance and accuracy over our second generation engine, includes more and updated proprietary image analysis algorithms to increase detection accuracy.
Completely re-engineered code base
Rewritten entirely using modern techniques, for enhanced compatibility with current and future technologies, speed and performance improvements.
Includes support for Mozilla Firefox internet history scanning
Includes support for Mozilla Firefox internet history scanning
Additional file types supported
More image, audio and video file types can be analyzed including (Video) FLV, 3GP, DIVX, XVID, M4V, MOV, WMV, MP4, (Images) TIFF, (Audio) WMA
Compressed file recursive testing
Scan inside compressed files for items of interest.
Unicode support
Perform keyword analysis on files that use non-english character sets.
Interrupted scan recovery
Recovers without loss of result data from scans that are interrupted by power outage, unscheduled shutdowns, etc and resumes the interrupted scan.
Keyword categories for enhanced text file analysis
Keyword categories for enhanced text file analysis
Global folder exclusion
Global folder exclusion decreases scanning time by excluding user specified folders from all searches.
More search filtering options
Searches can now have more flexible exclusion of files based on date, size and more.
Metadata analysis for images, movies and audio files
Includes analysis of textual metadata carried within media files to further improve identification of suspicious items.
Improved results interface with more file information
Displays more information about detected files (all dates, size, dimensions, suspicion, file owner, keywords etc), text/graphical mode for all categories, suspicion filtering for all categories, improved sorting options
Report generation
Automatically generate reports on user selected results, in various formats including HTML. Reports can also be further edited with the built in report editor. User-centric reports can contain thumbnails of images and movies, and can hyperlink to a local copy of the actual file for further review.
Network Scanning
Scans workstations across the network from a remote computer. Minimal impact on workstations, users can continue working unaware. Batch scanning, with predefined search parameters, caters for regular, automated scans of groups of workstations, reducing operator workload. Scheduling allows scans to take place after hours, to minimize bandwidth impact.
Server Scanning
Enterprise solutions are licensed to scan server computers. Scan user profiles / user storage areas directly on the server.
Custom Keywords
Create and import custom keyword sets, export, import and manage keyword sets that are relevant to your organization.
Enhanced Keyword Searches
Specify position of keywords relative to other keywords or phrases. Specify how keywords should appear in context.
Scan Recovery
Recover automatically from scans that were interrupted due to scheduled or unscheduled shutdowns, including system outages. Resume long duration scans without losing accumulated results.
Improvements in Efficiency and Robustness
More efficient use of system memory when scanning large sets of data, increases speed and stability of system.
Compressed file interrogation
Suspicious files hidden inside compressed files (.zip , .ace etc) are no challenge for Snitch. Offending files can be identified by type, filename obscenity, SkinScan™ results of relevant file kinds etc. Files requiring further action can be extracted and investigated further.
NTFS Alternate Data Stream Inspection
Check for data and files hidden in NTFS Alternate Data Streams.
File Sampling
Scans a user-specified subset of the target files to give a rapid indication of whether further scanning is required.