Employees or staff viewing porn images and videos at work?
PinPoint Auditor helps detect employees that are abusing your company's IT resources during work time and violating company policy. Enterprise Auditor can locate employees accessing adult material, both on- and offline.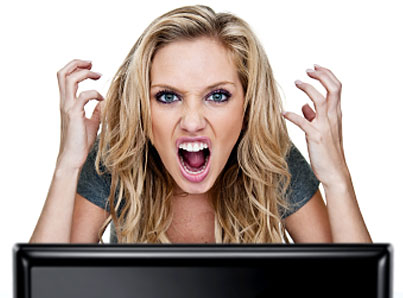 Employees viewing porn during work hours is a significant cause of lost productivity in all kinds of organizations. Inappropriate behavior such as viewing adult websites cuts staff output significantly and can pave the way to legal problems. Other personnel noticing an employee getting away with such behavior unpunished can be motivated to do the same.
PinPoint Auditor can help detect:
Employees viewing adult images
Staff members accessing adult movies
Employees listening to pirated audio files
Employees violating company policy
Employees installing unlicensed or pirated software
How can PinPoint Auditor help me?
PinPoint Auditor can automatically scan workstations and servers across the network, saving you time and effort. It can automatically

Get the Datasheet Download as PDF detect and report on inappropriate pictures, videos, audio files, internet activity, hidden files etc. as well as scan for keyphrases and keywords in text based including Office documents, text files, internet files and much more.

Inappropriate internet behavior can cost a company in various ways:

- A staff member downloading porn to the network during work hours is less productive than an average worker

- Poor behavior that goes undetected is contagious, and can encourage other employees to do the same; in the long term a culture of misbehavior can develop and cripple a company

- Network bandwidth, storage and equipment cost money, and network porn increases these costs

- Detecting and cleaning up network porn takes time and costs money

- Organizations are susceptible to legal action by staff and employees that are exposed to network porn found on corporate systems


A good network porn detector is a powerful ally in determining the severity and root causes of employees viewing porn during work hours. PinPoint Auditor is the perfect solution to help you identify and address these problems. It brings to bear an array of analysis and reporting capabilities including:


Over-the-network file scanning of workstations, servers and NAS resources
3rd generation image and video analysis engine, detects nudity and pornography
Keyphrase system analyzes text based files, including documents, HTML files, text files etc.
Internet history analysis
Compressed file analysis - detection if inappropriate content inside .zip, rar and other archive formats
Report generation with thumbnails