Monitor Your Organization's Workstations And Servers For Porn
Increase Productivity, Decrease Risk, Restore Your Company's Profitability!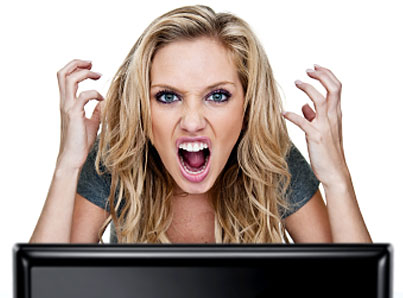 Detect, monitor and clean up porn files on your organization's network with PinPoint Auditor . You can quickly:
- Scan remote workstations and servers across the network for illicit files
- Detect inappropriate images and videos with our advanced SkinScan™ technology
- Check for audio files, internet history, compressed files and a range of other formats
- Scan text based files for keyphrases
- Generate reports showing who the time wasters are
Why do organizations need PinPoint Auditor ?
Network porn is a difficult subject to handle for any organization. Of course

Get the Datasheet Download as PDF there are privacy implications for scanning employees' systems for porn (which vary widely), but on the other hand, an organization has to weigh up all the risks and the benefits, and do whatever is best for all parties. An organization has a duty of care to its employees, to provide a safe workplace and to protect them from inadvertent exposure to offensive files. Employees who download inappropriate material onto their computers, and shared storage, jeopardize this.
Some of the factors that must be considered are:


Organization porn takes up space, increases storage and backup costs, as requires expenditure for cleanup tools / personnel
Workers downloading pornography are obviously not achieving optimum productivity
Employees / staff / students may be exposed to inappropriate porn files stored on the organization's network
Discovery of organization porn can disrupt other workers as well
Organization porn can reflect badly on a company's public image
An organization in which employees are exposed to offensive material, is vulnerable to legal action
A good 'Acceptable Use Policy' is vital to make the organization's policies regarding pornography clear
Public revelation of company employees' envolvement with porn is embarrassing and damaging
You might think that porn is not a problem on your organization's network, and you may be right. But why not contact us for a free trial, just to be sure?